< Powrót do Bloga
On the 20th of June 2018 the
XXVIII EuroPOWER Energy Conference Advisory Board
met at the Ministry of Energy in Warsaw. The Chairman of the Advisory Board,
dr Leszek Juchniewicz
hosted the discussion with representatives of the biggest energy companies, central administration, technology companies and experts from the sector. The meeting was to decide on the substantive content of the autumn edition of the most important meeting regarding the development of the energy sector in Poland. Due to the constant discussion over the legal acts about the energy market and the planned auctions for delivering in future years, we can be sure that the agenda will have such topics and answer any current doubts. There will also be no lack of topics including the panel about nuclear energy and debates about using cogeneration, during which it will be possible to hear differing, substantive opinions. An interesting variety will be the presentation of case studies by the largest energy concerns, talking about pilot projects that they have been running. Keeping the event slogan "Society, energy, economy" in mind, they will also discuss topics connected with security and energy efficiency, as well as the importance of cross-sector cooperation, which couldn't happen without society. Going a step further, the speakers will consider the competitiveness of our economy on the foreign market and how it affects the comfort of the service recipients. There will be discussions based on facts, illustrating real processes that are taking place within the European Union. Cogeneration, DSR, innovation, regulation, smart grids, SMR, energy clusters and many more topics will be debated during the
XXVIII EuroPOWER Energy Conference
, with the full agenda being published soon.
We invite you to view the photo gallery of the Advisory Board meeting.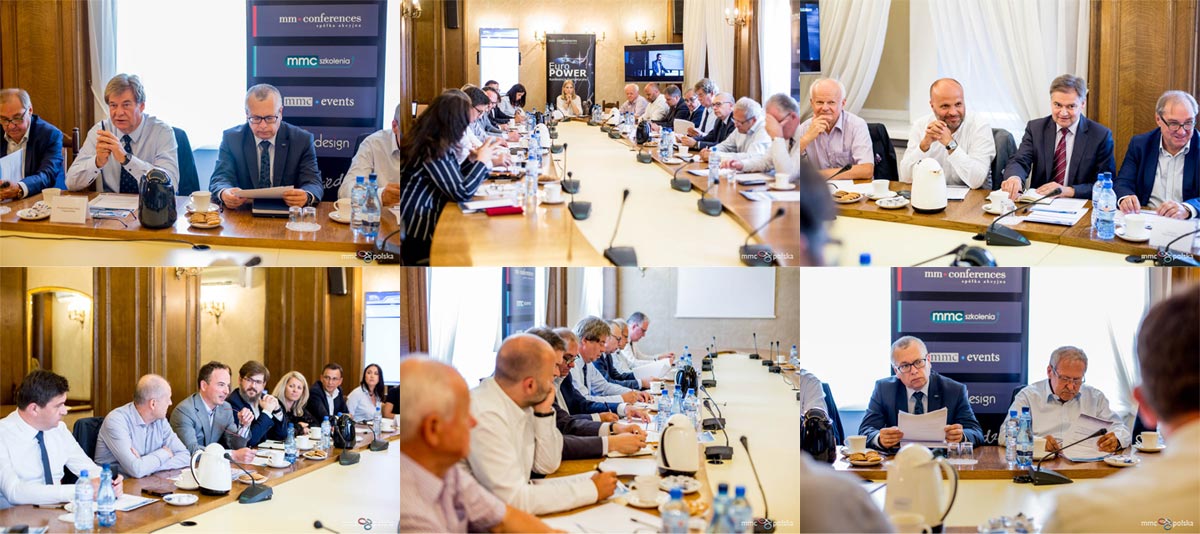 Data publikacji: